CHAPLAIN SERVICES ARE AVAILABLE TO PATIENTS AND THEIR FAMILY MEMBERS AS PART OF THE OVERALL HOSPICE OF EAST TEXAS EXPERIENCE
The role of a hospice chaplain is to meet others where they are spiritually, not attempting to impart the chaplain's own beliefs, but to honor the patient and family's own life values and beliefs. They have spent many hours listening, and many hours in prayer through the day and night. They have officiated at funerals and memorial services, baptized infants, and adults, even conducted wedding ceremonies.
Some of the greatest needs in life, especially at end-of-life, are to simply be heard, understood, and have a life validated. The chaplain has the privilege of being invited into the inner recesses of another's heart and life at an intimate and vulnerable time. Often, a silent presence, empathetic ear and genuine concern establish the framework for a deep and abiding relationship. Serving as a hospice chaplain is more than a profession, it is a calling of the heart.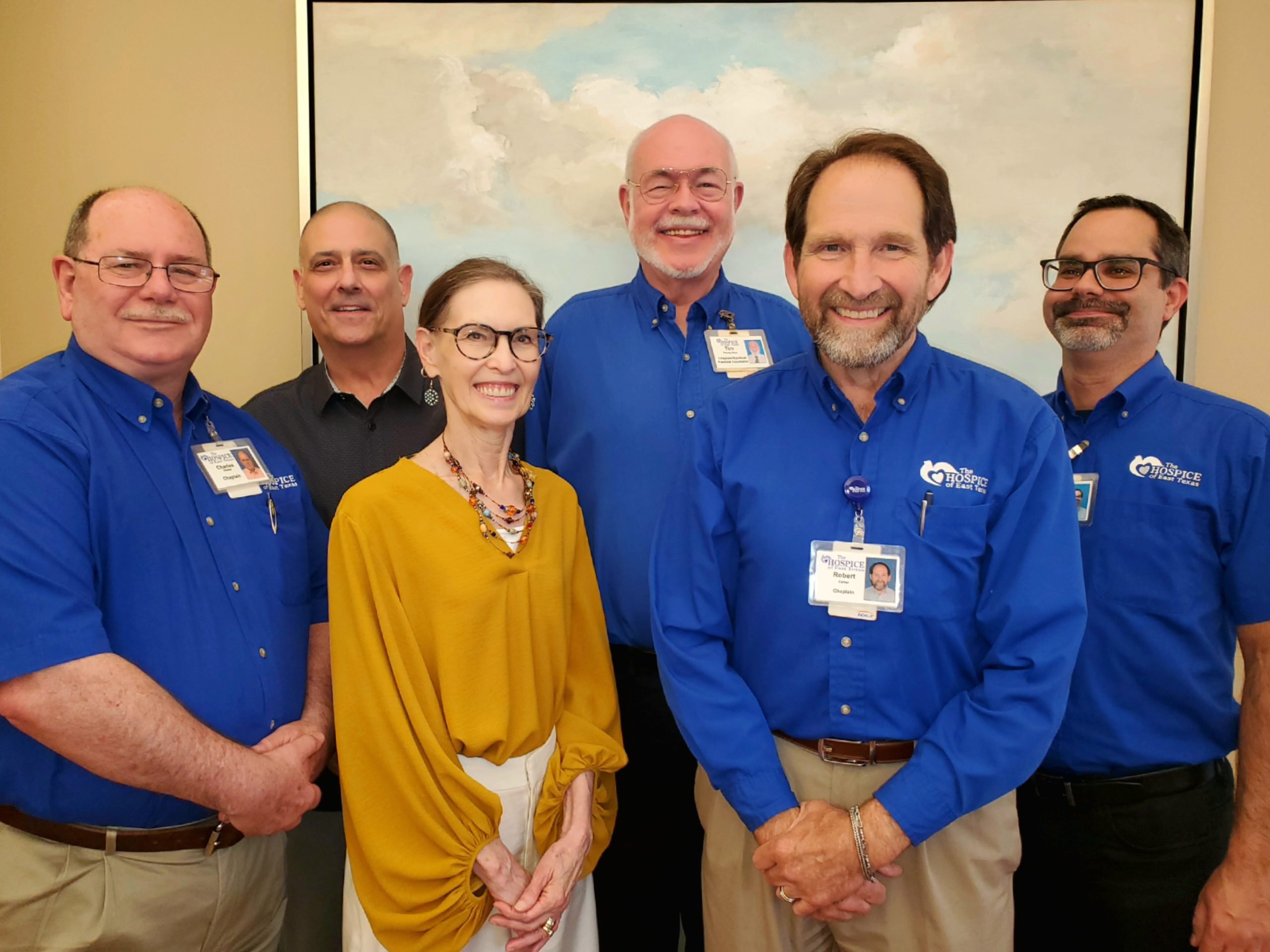 BEREAVEMENT
The Hospice of East Texas Grief Support Programs
Grief is a normal process of reacting to significant changes in one's life.  Bereavement involves learning how to live with the change caused by the loss of a loved one.  Grief is a unique and individual experience and may cause changes to one's physical, emotional, behavioral and spiritual well-being, all of which are normal reactions to loss.  The grief process takes time and support.
The Hospice of East Texas is pleased to offer a variety of support programs designed to promote positive ways for healing.  Bereavement support is provided to patients' families for at least thirteen months after the death of a loved one.  In addition, many of our programs are offered free of charge to anyone in the community who has suffered the loss of a loved one.
CONTACT US
Hospice of East Texas
Bereavement Department
4111 University Blvd
Tyler, TX   75703
903-266-3400
extensions 127 & 447
1-800-777-9860
Hospice of East Texas' Bereavement Specialists do not render medical or psychological services, and this website and content is not intended as a guide to diagnose or treat medical or psychological problems. If you require medical, psychological, or other expert assistance, please seek the services of your physician or mental health professional.