Sometimes the answer
you seek
is right at home
The majority of Hospice of East Texas' patients are served in their homes, whether that be their own home, a nursing home, or an assisted living facility.  HomeCare services allow patients to remain in a place of familiar comfort while receiving professional medical care from a team of skilled professionals and supportive volunteers.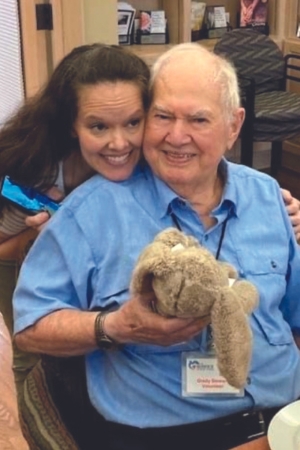 YOUR HomeCare team includes:
Nurses provide professional care, answer questions and help educate caregivers. They visit on a regular schedule and are available by phone 24 hours a day if you have questions.
Home health aides assist with personal care.
Social workers act as a trusted friend helping you through the journey of care.
Chaplains are available and on call to offer emotional and spiritual support.
Trained volunteers are available to provide companionship and help.
As assessed by the team, a physician may visit you at home.