Peace and beauty
This peaceful in-patient facility in Tyler is known throughout the country for its beauty and for the extraordinary care provided there. Hospice of East Texas is the only hospice in our region to have a facility of this kind, staffed with round-the-clock nurses and doctors.
Although the primary focus of The Hospice of East Texas is home hospice care, there are times when caring for a loved one at home is simply not possible. When symptoms cannot be managed at home, or when families are having difficulty coping, The Hospice of East Texas offers a wonderful alternative – HomePlace.
Housed in the Robert M. Rogers Hospice Center, HomePlace is a state-of-the-art in-patient facility designed with patient care and family needs in mind. Twenty-eight private rooms offer hospice patients and their families all the comforts of home while providing round-the-clock, expert medical care.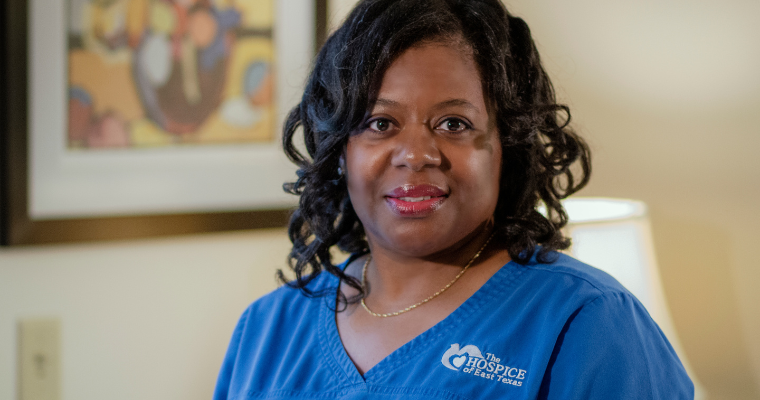 The individual needs and preferences of each patient are always top priorities at The Hospice of East Texas.  At HomePlace, an expert team – medical director or physicians, registered nurses, licensed vocational nurses, certified nurses aides, a dedicated on-site clinical pharmacist, social workers, chaplains, volunteers – is devoted to the care of patients twenty four hours a day and focused on family needs as well.
Twenty-eight private rooms, each with its own bathroom, TV, and guest accommodations
24-hour care by registered nurses and other hospice team members
Patient-to-staff ratio that allows a greater level of individual attention and support to patients and their families
Family rooms and quiet areas
Unrestricted visiting hours
Patios and outside areas with benches and gazebos