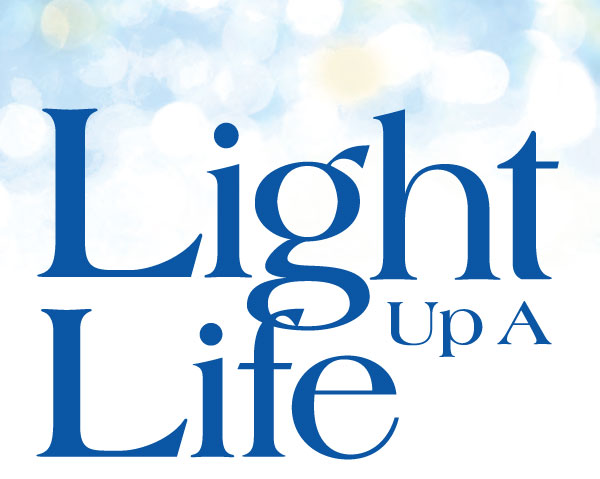 Light Up A Life
Light Up A Life is an end-of-year tradition and opportunity to shine light into the lives of others through the purchase of holiday cards.
"Every year my friend sends me a Light Up A Life card remembering mom. It warms my heart that someone joins me in continuing to celebrate her life. She meant so much to so many people." – Emiline
"This is the true meaning of giving and the holiday season – to know that a gift was given in my honor to help others receive peace and compassion." – Javier
Your holiday cards will be hand addressed and mailed for you, in honor of or in memory of those held dear.
Because of you and your
support,
chris aylott
and his family
are eternally grateful
Pictured: Chris Aylott's Father, Michael Aylott
Johnny Justis/Tammy Belcher, two of Michael Aylott's caregivers.
To the staff of The Hospice of East Texas,
A few weeks ago, you took care of my father, Michael Aylott, who was admitted a few days before his death on July 7th.  My mother Helen Aylott and I wanted to express to your kindness and appreciation for your loving care.
Dad spent only a few days with you, but I saw the care with which your team spoke to him, touched him, and did your best to make him comfortable.  It is one thing to show compassion to a loved one, someone you know, someone who can say thanks.  I think it shows an extra level of kindness and commitment to show the same compassion to someone you don't know, and who can't respond.
You took equally good care of my other Helen, for which I will be eternally grateful.  This is the hardest time of her life.  She has loved him for 68 years and I think you saw just how much.  She loves him even more than I understood, and trust me, Dad wasn't always easy to love.  The time Dad spent with you, and the counsel you provided helped give her a breathing space and a chance to adjust.
So thank you again, to Vicki, Tammy, Johnny, and all of the others who helped us find your hospice and walk the path within it. Please accept our best wishes as you continue your mission.
Ways to give
Thank you for considering a gift to The Hospice of East Texas.
Your gift supports our commitment to provide excellence for everyone – it is a commitment to ensure every patient and family who needs our services will receive them, regardless of their financial circumstances.
Your gift helps to provide approximately $1 million in care to families who either have no insurance or whose coverage did not include hospice benefits. In addition, your generosity makes extensive emotional support available to hospice families and the community.
Your gifts are tax deductible. The Hospice of East Texas and The Hospice of East Texas Foundation are both recognized by the IRS as 501(c)(3) not-for-profit organizations.
All gifts are acknowledged promptly with a thank you letter that also serves as a receipt for tax purposes.