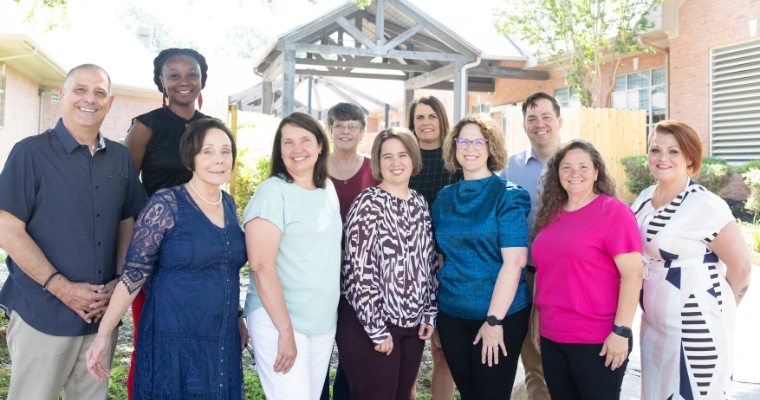 HOSPICE CARE
Hospice is healthcare that focuses on providing comfort and support to people who are nearing the end of their lives. It emphasizes the quality of life as defined by patients and their families. Each person and family have their own ideas about what a good day looks like.
Your team of physicians, nurses and professional healthcare staff work together to address your physical, emotional, and spiritual needs of you and your loved ones. The goal is to help you live as fully and comfortably as possible, while also providing emotional support and guidance to families.
OUR MISSION
Hospice of East Texas seeks to enhance the quality of life for individuals and families dealing with life-limiting illnesses and to assist bereaved family members by providing compassionate, comprehensive, coordinated care and support.
The patient and family will be active participants in the development of care plans which emphasize their choices and values.
Hospice strives to relieve suffering and focus on physical, emotional, and spiritual concerns.
Services are provided to all qualified persons who reside in the Hospice of East Texas service area without discrimination on the basis of age, race, sex, religion, or handicap.
Core hospice services are provided regardless of financial circumstances.
Bereavement services will be available to the community at large.
Hospice will be an advocate for patients and families in need of Hospice service.
Hospice is committed to providing all services in an ethical manner that promotes the true meaning of community service.
The Hospice of East Texas began with one woman's vision.
Mrs. Evelyn Lake visited a friend in Arizona who was receiving hospice care and returned home to East Texas with the certainty that our community needed these caring services.  Her spark caught fire with The Junior League of Tyler who made Hospice its signature project, committing $30,000 and countless hours of volunteer time to start the organization.  With the support of the area's three major hospitals, Hospice of East Texas was chartered in 1982.
The services of The Hospice of East Texas have expanded through the years, both in numbers of patients and families served and in the scope of the service area.  From 20 patients in 1982 to more than 2000 patients and families now served each year, The Hospice of East Texas now offers its caring services in 23 East Texas counties.
A major milestone was reached in 1993 when 23 acres of land were purchased as the site for what is now The Robert M. Rogers Hospice Center, housing both administrative offices and HomePlace, a 28 bed in-patient unit. Also on the campus is the Pat Oge Center for Living, a beautiful home-like setting for bereavement and support services. Successful capital campaigns in 1999 and 2002 allowed these state-of-the-art facilities to be built debt-free, giving The Hospice of East Texas a stability which is remarkable in the non-profit world.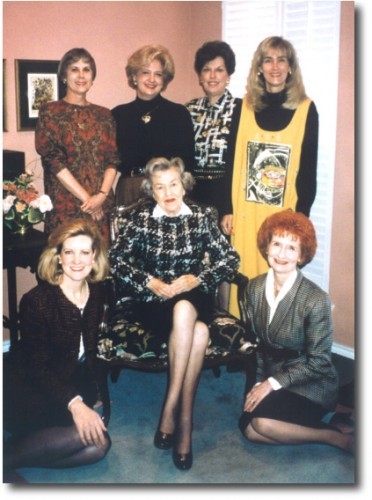 OFFICERS:
Garnett Brookshire, Chair
Sherry Dunn, Vice-Chair
Vicki Briggs, Secretary
Shannon Dacus, Treasurer
Bob Roseman, Past Chair
MEMBERS
Mike Allen
Nathan Atkinson
Jana Autry
Kathy Babin
Robert Bailes
Dr. M. Thomas Beets
Shelley Brophy
Rev. Ralph Caraway
Kelly Eltife
Sam Greenberg
Julie Greene
Charles Hill
Ranjit Kodali
Kathryn Lake
Tracy Lisner
Aaron Martinez
Artis Newsome
Dr. Suhel Patel
Dr. Julie Philley
Patty Steelman
Ellen Trant
Jay Ward
Dr. Laura Ferguson, Ex Officio
Rick Jett, Ex Officio
2023 Foundation Board of Directors 
Eddie Howard, Chair
Kris Gusa, Chair-Elect
Randy Childress, Secretary
Andrew Adams, Treasurer
Sharon Howell, Immediate Past Chair
Kim Beckham
Bob Bondurant
Lindsey Bradley
Garnett Brookshire
Tom Brown
Mike Coker
Jeb Jones
Natalie Lynch
Jim Mazzu
Deborah Race
Peggy Smith
Ted Walters
Joe Woelkers
Rick Allen, Ex Officio
Rick Jett, Ex Officio
Marjorie Ream, Ex Officio
Marjorie Ream, RN, MN – President/CEO
Laura Ferguson, MD – Medical Director
Christi Baggett MPA/HCA – Chief Operating Officer
Karen Wilson – Controller
Jennifer Brashear – Director of People
Betsy Brush – Vice President of Philanthropy
Jennifer Dial – Director of Process Strategies & Audit
Karli Fitzgerald, RN, BSN – Director of Outpatient Care
Denise Graber – Director of Community Engagment
Kurt Lorenz, PharmD – Director of Pharmacy
Kristy Morris, MBA, BSN, RN, CHPN – VP of Clinical Strategies
Keith Morrison, Director of Admissions
Linda Navarro, CPA – Compliance & Performance Improvement Consultant
Mike Rowan – Director of Facility Operations
Stacy Sanders, BBA, MACE – Director of Chaplain & Bereavement Services
Merv Sanders, RN – Director of Inpatient Care
NON-DISCRIMINATION POLICY
Discrimination is Against the Law
Hospice of East Texas complies with applicable Federal civil rights laws and does not discriminate on the basis of race, color, national origin, age, disability, or sex. Hospice of East Texas does not exclude people or treat them differently because of race, color, national origin, age, disability, or sex.
Hospice of East Texas:
Provides free aids and services to people with disabilities to communicate effectively with us, such as:
Qualified sign language interpreters
Written information in other formats (large print, audio, accessible electronic formats, other formats)
Provides free language services to people whose primary language is not English, such as:
Qualified interpreters and language translation services
Information written in other languages
If you need these services, contact the Vice President of Clinical Affairs.
If you believe that Hospice of East Texas has failed to provide these services or discriminated in another way on the basis of race, color, national origin, age, disability, or sex, you can file a grievance with:
Vice President of Clinical Strategies
4111 University Blvd. Tyler, TX  75701
903-266-3400, or 1-800-777-9860, Fax 903-566-0291
kmorris@hospiceofeasttexas.org.
You can file a grievance in person or by mail, fax, or email. If you need help filing a grievance, the Vice President of Clinical Affairs or designee is available to help you.
You can also file a civil rights complaint with the U.S. Department of Health and Human Services, Office for Civil Rights, electronically through the Office for Civil Rights Complaint Portal, available at https://ocrportal.hhs.gov/ocr/portal/lobby.jsf, or by mail or phone at:
U.S. Department of Health and Human Services
200 Independence Avenue, SW Room 509F, HHH Building Washington, D.C. 20201
1-800-368-1019, 800-537-7697 (TDD)
Complaint forms are available at http://www.hhs.gov/ocr/office/file/index.html.
ATTENTION:  If you speak English, language assistance services, free of charge, are available to you.  Call 1-800-777-9860.
ATENCIÓN:  si habla español, tiene a su disposición servicios gratuitos de asistencia lingüística.  Llame al 1-800-777-9860.
CHÚ Ý:  Nếu bạn nói Tiếng Việt, có các dịch vụ hỗ trợ ngôn ngữ miễn phí dành cho bạn.  Gọi số 1-800-777-9860.
注意:如果您使用繁體中文,您可以免費獲得語言援助服務。請致電
1-800-777-9860 。
주의:  한국어를 사용하시는 경우, 언어 지원 서비스를 무료로 이용하실 수 있습니다.  1-800-777-9860 번으로 전화해 주십시오.
ملحوظة:  إذا كنت تتحدث اذكر اللغة، فإن خدمات المساعدة اللغوية تتوافر لك بالمجان.  اتصل برقم 1-800-777-9860
خبردار: اگر آپ اردو بولتے ہیں، تو آپ کو زبان کی مدد کی خدمات مفت میں دستیاب ہیں ۔ کال کریں 1-800-777-9860.
PAUNAWA:  Kung nagsasalita ka ng Tagalog, maaari kang gumamit ng mga serbisyo ng tulong sa wika nang walang bayad.  Tumawag sa 1-800-777-9860.
ATTENTION :  Si vous parlez français, des services d'aide linguistique vous sont proposés gratuitement.  Appelez le 1-800-777-9860.
ध्यान दें:  यदि आप हिंदी बोलते हैं तो आपके लिए मुफ्त में भाषा सहायता सेवाएं उपलब्ध हैं। 1-800-777-9860 पर कॉल करें।
توجه: اگر به زبان فارسی گفتگو می کنید، تسهیلات زبانی بصورت رایگان برای شما فراهم می باشد. 1-800-777-9860 تماس بگیرید.
ACHTUNG:  Wenn Sie Deutsch sprechen, stehen Ihnen kostenlos sprachliche Hilfsdienstleistungen zur Verfügung.  Rufnummer: 1-800-777-9860.
સુચના: જો તમે ગુજરાતી બોલતા હો, તો નિ:શુલ્ક ભાષા સહાય સેવાઓ તમારા માટે ઉપલબ્ધ છે. ફોન કરો  1-800-777-9860.
ВНИМАНИЕ:  Если вы говорите на русском языке, то вам доступны бесплатные услуги перевода.  Звоните 1-800-777-9860.
注意事項:日本語を話される場合、無料の言語支援をご利用いただけます。1-800-777-9860まで、お電話にてご連絡ください。
ໂປດຊາບ: ຖ້າວ່າ ທ່ານເວົ້າພາສາ ລາວ, ການບໍລິການຊ່ວຍເຫຼືອດ້ານພາສາ, ໂດຍບໍ່ເສັຽຄ່າ, ແມ່ນມີພ້ອມໃຫ້ທ່ານ. ໂທຣ 1-800-777-9860.
Counties we serve:
The Hospice of East Texas serves patients and families in 23 counties throughout Northeast Texas.  Our experienced teams live in the communities that they serve.  Our mission is to provide comprehensive, coordinated care and support to every person who comes to us for care.